Sue's Landscapes are unique, spectacular examples of everything that is right in landscape design.
When it comes to garden design, Susan brings an extraordinary wealth of experience and qualifications, you will end up with a new garden that you will be thrilled to show off to all your friends and family.
Great garden design unlocks the potential of your site. Whether you need Sue's expertise for a special occasion such as a Wedding, or for the long term, her design will produce spectacular results that are bound to enhance the prestige and value of your home.
HEDGEROWS IN THE LANDSCAPE
Hedgerows  Provide a safety corridor for birds and insects where food and habitat become more available than in open pasture. Hedgerows are grown to a minimum ht of 1 m and at least 1.5m wide, comprising a mixture of plants, from low-growing herbs to trees are planted along fence lines. Plant choices are functional as well as providing a wide biodiversity.  Reasons for plant choices are privacy, shelter, fodder/forage, food, firewood, bird and insect attraction and appearance. The list of trees and shrubs below can be included in a NZ hedgerow.
TREES:
5 & 7 Finger tree. NZ native Fast growing, fodder, 2 m centres, good shelter.
Cabbage Tree: fodder, useful leaves can be woven or plaited, leaf tips as fodder.
Horopito: NZ native shelter and fodder. Medicinal properties Plant at 2m centres.
Kanuka: NZ native Rapid growing shelter tree with fine foliage, browse-resistant shelter. 1 m Centres.
Kawakawa, NZ native, pepper tree: has medicinal properties as a poultice  and tea. 2 m centres
Karo NZ native, shelter hedging tree, fast-growing, 1m centres
Kotukutuku/Tree Fuchsia.NZ native Flowers are attractive, dense shelter plants, 2m centres.
Mahoe: NZ native shelter/shade and fodder. 2 m centres. :
 Lucerne (tagasaste) is the most well-known species used in hedgerows. It's a fast-growing tree. Lucerne is good quality stock food, flowers prolifically, provides good feed for bees, fixes nitrogen in the soil, and makes good firewood
Totara NZ native, naturally spikey leaves forms an animal proof, native hedge, fruit attracts birds. At 3-4 m centres
Pohutukawa NZ native, flowering tree that attracts bees and birds and provides shelter and shade plant at 3-4m centres.
SHRUBS
Coprosma, dense shrub, shelter, fodder,& berries. Plant @ 1m centres.
Corokia, flowers for bees, tolerant to drought, shelter plant @1m centres
Griselinia, rapid growth, good cover, susceptible to phytophthora, plant @ 1m centres
Kumarahou, in sunny spots good healing plant, good for bees, plant at 1m centres.
Rengarenga groundcover, bee fodder
Flax- and Toetoe @ 1m centres as ground cover and bee, bird food. Eaten by cattle
NZ spinach is excellent chook food and groundcover.
Berris& Herbs currants, blueberries,  grape, rhubarb, climbing beans, herbs including fennel, rosemary, lavender, thyme, tansy, alexanders, parsley, chives, comfrey etc.
 Elder for their flowers and berries, and Roses for their flowers and rosehips are old-fashioned inclusions in Hedgerows.
Berry species originate from forest environments where they grow on the edges or in clearings. They prefer cool root areas.
If you're going to coppice bigger trees for fodder, forage, or firewood, return their leaf litter and smaller branches to the hedgerow as chop-and-drop mulch.
Exceptions are apricots, avocados, Kowhai & Tutu, all toxic to stock.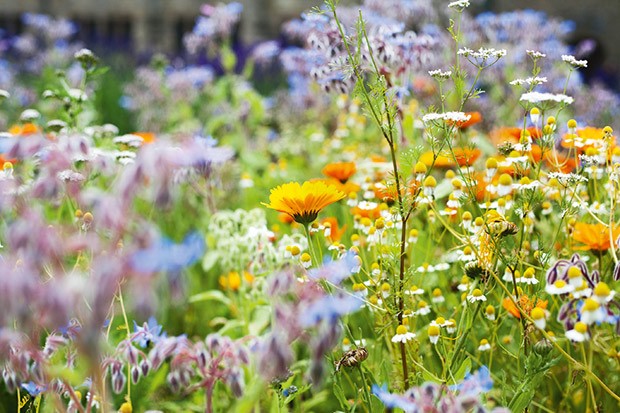 The plants at ground height can include annuals and Herbs such as calendula, borage, mustards, lupins, peas, phacelia, violas, or any herb or flower that won't compete with young shrubs. Woody herbs such as rosemary, lavender, and thyme provide food, medicine, and flowers for bees. The deep roots of fennel, comfrey, yarrow, dandelion, and plantain bring up nutrients, then distribute them back to the soil as they die down. Short-lived herbs such as calendula, borage, chamomile, parsley, and chives provide nutrients to the soil and food and habitat to beneficial insects. The legume family – peas, beans, vetches, clovers, lupins – provide nitrogen for plants.
 tip: use mulch for weed control
Use wet cardboard/thick newspaper/old carpet over soil, covered with a 10cm deep mix of:
■  aged woodchips and bark;
■ leaf litter;
■ grass clippings;
■ straw;
■ manure not fresh but dried/aged
Add more mulch each year until the hedgerow is fully established.
Another option is a green mulch'  or 'Herbal Lay'.
Animals & hedgerows
You'll need fencing to protect a hedgerow, either temporary or permanent until the plants are large enough to sustain grazing.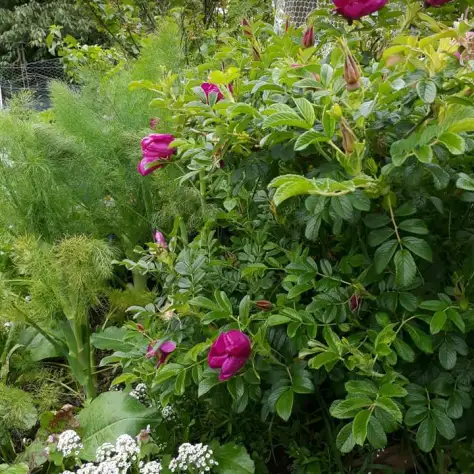 We take time to talk to every client about what they want so we can create a gorgeous garden that is easy to maintain. Our process involves consideration of the plants, space, and aspects of the land to build a garden that looks fantastic and can be cared for year-round.
Turn your garden into something you truly enjoy. We think beyond the conventional 'fun' things to create a personalised garden that utilises your space. Think giant swings, hillside slides, secret spots, and anything else you can imagine!
We can manage your project, so you don't have to worry about a thing. This includes providing skilled labourers and obtaining plants and other materials. The client will be guided through every step of the process, so they know where their money is being spent.
Regenerative Garden Design
Regenerative Garden Design South East Auckland When it comes to regenerative garden design in South East Auckland, there are a few key things to keep in mind. Firstly, you'll want to think about the layout of your garden. What kind of plants and trees do you want to include, and where will they be situated? It's important to consider things like sunlight, shade, and soil quality when making these decisions. 
Another important factor to consider is water usage. In a regenerative garden, you'll want to minimize your water usage as much as possible. This may involve using drought-resistant plants, installing a rainwater harvesting system in the form of rainwater tanks or rain gardens, or simply being mindful of when and how often you water your garden.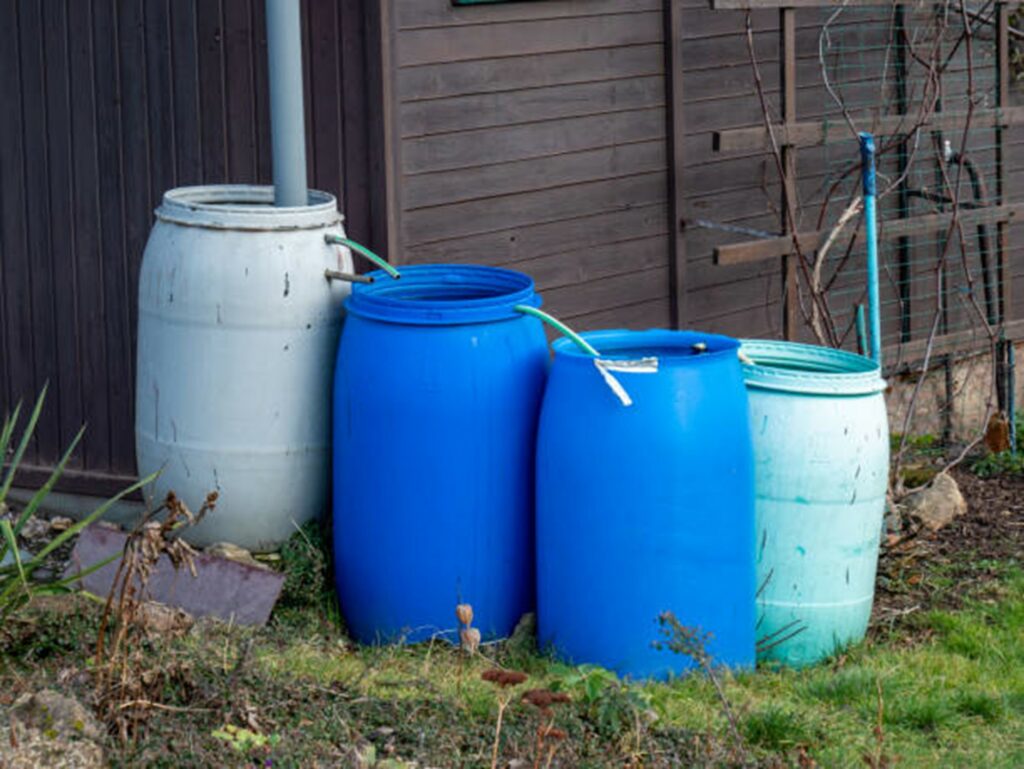 Rain Gardens
When creating a regenerative garden, it's important to remember the importance of biodiversity. A regenerative garden aims to establish a thriving ecosystem that supports plants, insects, and animals which adds to the vital health of the environment. Therefore, avoiding the use of harmful chemicals or pesticides. Your Regenerative Garden should provide shade in pedestrian and vehicular areas prolonging the lifespan of paving and cladding.
If you're planning to design a regenerative garden in South East Auckland, there are a few crucial factors to consider. You should carefully plan the layout, determining where to place your plants and trees. Keep in mind the factors that affect plant growth, such as sunlight, shade, and soil quality. By considering these factors, you'll be able to create a stunning and sustainable regenerative garden that benefits both you and the environment for years to come. Regenerative gardening combines organic, sustainable, and polyculture practices. It recognizes that the garden is part of a larger ecosystem, natural methods are the best, and we should strive to create a diverse and thriving environment. Need to work with what's already there rather than changing it to suit present gardening trends.
Home Rainwater collection is saved for future irrigation or filling ponds and pools, rather than put straight into the Stormwater system. If every house had tanks for water storage it would reduce the amount of water entering the stormwater system, especially in heavy rain events.  When we experience a drought in our suburbs and cities, potable water is used for the irrigation of gardens. If we store a tank of rainwater, then we could reduce water wastage. Including rainwater tanks or rain gardens in a regenerative garden design are necessary elements.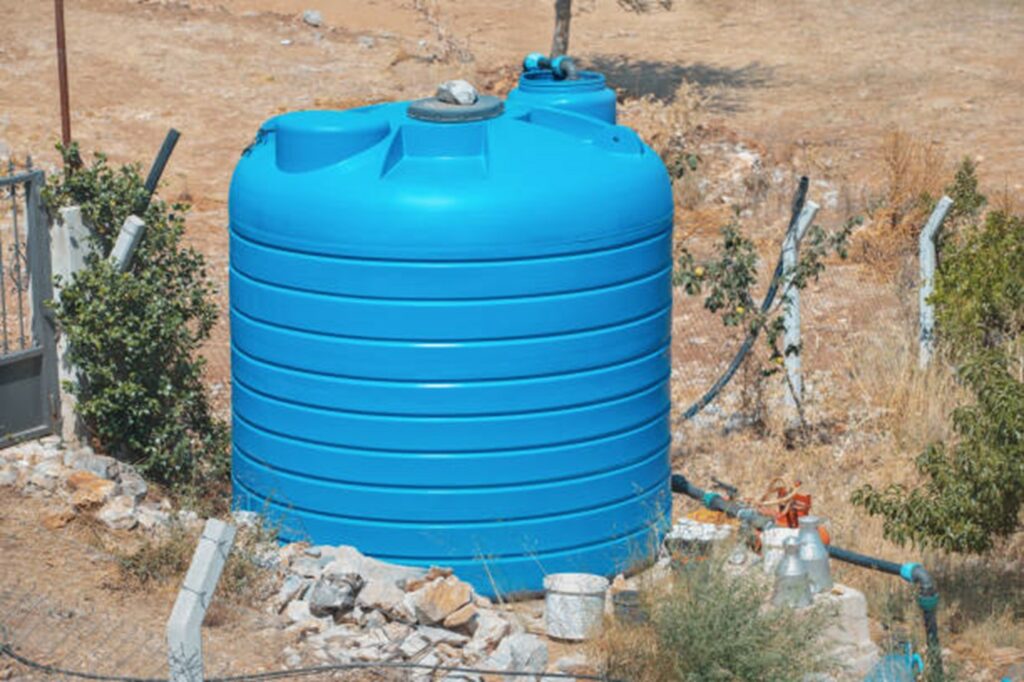 Garden processes that aid Regenerative Gardening.
Mulching is a way of covering the earth with material to reduce weed growth and retain moisture in the soil. Cardboard, paper, compost, leaf litter, coir and even carpet, nut shells, bark or wood chip plus other natural product in your area can be used in a thick layer around 100mm deep.

Composting is a process of reducing green, and brown garden materials, seaweed and food waste mixed together in a container and allowed to break down with time. Compost applied to the soil returns nutrients back to the soil to prevent depletion of soil nutrients over time.

Intensive planting gives little space for weeds to grow in your garden, and you make the most of your space. Plant in blocks rather than separated rows.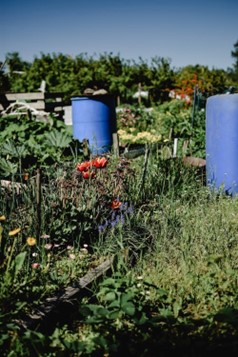 It all begins with the soil. Soil-building practices, such as composting, guarantee firm and enriched soil,  we don't need agrochemicals to grow plants. Healthy soil promotes more organic matter and impacts water-holding capacity which directly creates more plant nutrients. This process increases photosynthesis which pumps more carbon into the soil, creating a self-sustaining regenerative feedback loop.
Well-designed rainfed home gardens can increase crop productivity and increase biodiversity. This requires a regenerative farming approach with reduced or eliminated use of external chemicals and digging.
Did you know that both suburban and urban gardens can be beneficial for the environment? These gardens can act as water absorbers and filters, slowing down the flow of heavy rainfalls and removing pollutants from storm water. As a result, they can be both regenerative and rainwater collecting.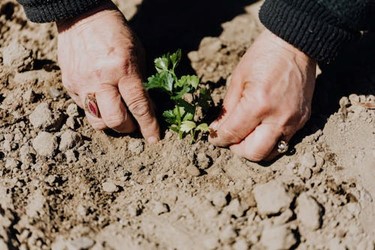 Regenerative Garden  Design aims to increase the nutrient content of the soil (especially Nitrogen and Phosphates). Incorporating crops such as lupin in the winter to capture Carbon and nitrogen for the successive spring crops.
Increasing plant, crop, and tree diversity, not monocultures add to the diversity.
Crop rotation lessens the risk of pests and diseases, and soil nutrition depletion.
Our natural spaces are not only beautiful to look at, but they also play a significant role in preserving the environment. Our regenerative gardens are designed to protect the unique ecological features of each landscape, while also promoting a diverse ecosystem both above and below ground. Our goal is to create self-sustaining ecosystems, provide habitats for essential pollinators, and conserve water resources. If you need assistance in designing and setting up a healthy functioning ecosystem and garden, we would be delighted to help.
The concept of "Regenerative Gardening" has been born out of a combination of sustainable and regenerative farming practices, agroecology, agroforestry, and sustainable gardening, incorporating aspects of permaculture. Its origins remain unclear, but its goal is to cultivate crops, feed people, and utilize the natural features of the land, water, and nature to increase productivity while minimizing harm to the environment and even contributing positively to it.
A regenerative garden offers several benefits, including higher quality and fresher fruits, nuts, and vegetables. It also minimizes environmental impacts on soil and water, reduces the food miles of conventional systems, and provides a sustainable and eco-friendly solution. Plant-based diets are becoming increasingly popular, and your garden can provide alternatives to animal protein, which contributes to reducing carbon emissions, efficient use of resources, and less harm to animals. Additionally, in a regenerative garden, concerns about chemical use in agriculture that can be harmful to humans can be addressed as these chemicals are not used in this approach.
These movements have drawn interest from urban dwellers who wish to establish their own local food production instead of relying on commercial goods. This can be done on land of varying sizes, from small balconies to many hectares.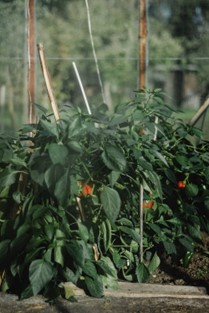 Tiny Spaces Design of up to 20m2
$295
price excludes GST
Popular for small planting beds.
Partial Yard
Pick front or back yard
$595
price excludes GST
Popular for most back yards.
Whole Yard
Entire yard up to an acre
$995
price excludes GST
Popular for most properties.
Huge Spaces
Design per the Acre
$1495
price excludes GST
Popular for larger properties.
Not all land is created equal, and neither is every gardener. Sue Warrington is a professional Landscape Gardener with 30 years of experience. Her degree in botany and knowledge of physiology gives her an unmatched understanding of what plants should be planted and where to best grow in their environment and her background as an artist enables her to design a dream garden to match your needs.
Whether your project is commercial or residential, you need someone who understands gardens above ground level, at ground level, and below ground level. Sue Warrington is this person.
Qualifications & Experience
BSc. Victoria University
Dip. Tchg ACE
Dip. Surface Coatings
Dip. Landscape Design
Freelance Landscape design for 25 years
Featured on Maggie's Garden Show 2000
Exhibited at Ellerslie Flower Show 2000